Kishorn is one of the most beautiful, unspoilt gems on the West Coast of Scotland and an outstanding holiday location. The spectacular scenery, the wildlife, the sea and the welcome guarantee you will be back for more. There is also the Kishorn sea food snack bar and Kishorn craft shop one mile from the chalets, an easy walk if you enjoy taking some exercise. The Bealach cafe is just two miles away and offers coffees and delicious home baking - it is an ideal spot for for breakfast and lunch.

Lochcarron is just 7 miles away and has an excellent award winning Spar shop, two filling stations and three garage workshops. There are three restaurants, two hotels and an art gallery. Applecross has a fascinating Heritage Centre detailing the history of the area from Mesolithic times to the present day.

There are also various excellent places to eat in Applecross, including the multi-award winning Applecross Inn, which provides delicious meals, specialising in locally caught seafood and a very welcoming, cosy atmosphere, there is also the excellent Potting Shed in the grounds of the Applecross estate house.

Kishorn cottages now find themselves close to the popular route of the North Coast 500, Britains answer to Route 66. This route starts in Inverness, heads west to Kishorn, then north passed Ullapool to the north coast, then over to the east coast before heading south back to Inverness, a truly spectacular route indeed.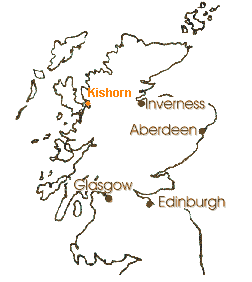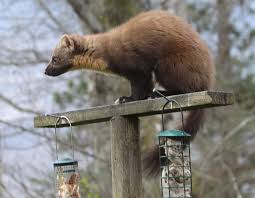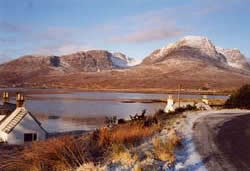 Directions to Pine Lodge and Woodside Lodge

From Inverness take the A9 North to Tore roundabout.Turn left onto the A835 signposted Ullapool. Continue on the A835 past Garve and turn left on to the A832 to Achnasheen. Turn left again onto the A890 to Lochcarron and then on to Kishorn. Turn left towards Achintraid which is 1 mile. Once in Achintraid there are signs for Pine Lodge and Woodside Cottage on the left after 200 yards.